
Every client deserves
individual attention
CLIENT FOCUSED

You deserve an attorney who will fight for you
GETS RESULTS

We will work with you no matter your financial status
AFFORDABLE
MY PHILOSOPHY:
"EVERYONE DESERVES A LAWYER WHO WILL FIGHT FOR THEM"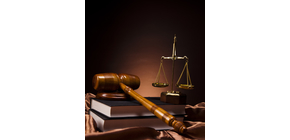 I am ready to represent you!
The Law Office of Brian Frey, PLLC is dedicated to getting results for our clients in Lenawee County. We are an Adrian lawyer representing clients in Southern Michigan.
We can help protect your rights in a wide range of legal matters such as Criminal Law, Family Law, Estate Planning, Immigration, Civil Litigation, and Business Law.
We are dedicated to putting the needs of the client first and keeping you informed throughout the entire legal process.
Contact us today for a free consultation.
Our attorney puts in the time to get to know you and your legal needs.
The Law Office of Brian Frey, PLLC recognizes that every client and every situation is unique. We pursue strategies for every client based on their needs and circumstances. We are committed to putting in the time and work required to get the best result possible for every client.
Criminal Law →
Family Law →
Civil Litigation →
Wills and Trusts →
Business Law →
Immigration →
The Law Office of Brian Frey, PLLC will fight to protect your rights and to get the best results for every client.
MY PRACTICE AREAS
Criminal Law
If you have been charged with a crime you need help forming a defense strategy immediately.
Family Law
We will help you with your divorce, child custody, and child support legal needs.
Estates and Trusts
It is never too early to prepare. Let us set up a trust or prepare a will for your peace of mind.
Civil Litigation
We can help with your non-criminal legal needs such as property disputes, negligence, and other lawsuits.
Personal Injury
Contact us today if you were involved in an automobile accident or a dog bite incident.
Immigration
We can help your loved one obtain a fiancee visa or green card.
Drunk Driving
If you have been charged with a DUI or other alcohol related offense you can't delay if you want to protect your driver's license and criminal record.
Business Law
We can help you form the business that best fits your needs.
My BLOG & GALLERY
If you are thinking about getting divorced or your spouse has already filed for divorce,…
Michigan House Bill 4210 is retroactive. That means that we could get your marijuana possession conviction overturned. Contact…
REQUEST A FREE CONSULTATION
Fill out the form below to recieve a free and confidential intial consultation.