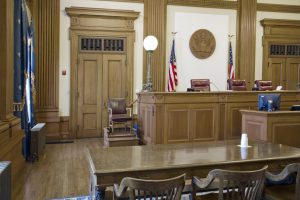 The Law Office of Brian Frey, PLLC will handle your civil litigation case whether you are a business or individual as well as if you are the plaintiff or defendant. First, we will sit down with you and evaluate potential claims or defenses related to your legal issue. Then, we will explore the possibility of reaching a deal with the opposing party out of court only if is beneficial to you, our client. Often it is not possible to reach a settlement, so in those cases we are prepared to take your case to trial.
One of the most common types of civil litigation cases is personal injury. We can help get you compensated for your losses such as medical bills, lost wages, and pain and suffering. Some examples of a personal injury are vehicle accidents, dog bites, and being injured while on someone else's property. It is important to hire an attorney so that you your family will be provided for while you focus on recovery.
Another common area of civil litigation is medical malpractice. Unfortunately, our medical professionals sometimes make mistakes that harm you or your family. If you have suffered because of the negligence of a medical professional, then you could be entitled to compensation. It is important to hold our medical professionals responsible when they commit medical malpractice because it lessens the chance of it happening to someone else in the future.
We also handle a wide variety of other civil litigation matters including fraud, breach of contract, negligence lawsuits, employment litigation, product liability, and landlord-tenant litigation. If your dispute has risen to the level of civil litigation, an attorney is crucial to your success.
To discuss your civil litigation legal matter contact us at 517-815-4707 and we will schedule a free consultation.