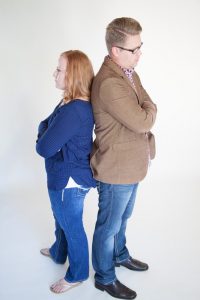 There are many legal issues that could arise out of family law disputes. Issues such as divorce, child support, child custody, and alimony are difficult to deal with, so it is important that you hire an attorney to protect your legal rights while you handle these personal issues. We will do what is best for you and your family. It is wise to make an attempt to settle the matter out of court first. In some cases it is not possible to settle and we are prepared to go to trial to fight for your interests.
Divorce is an unfortunate all too common family law occurrence in our country. However, when things do not work out with your spouse it is important that you hire a lawyer so you are left with assets after the divorce is finalized. The person who gets a head start and files for divorce first often gets the better deal in the end. If you are blindsided by divorce the first thing you need to do his hire an attorney to protect you. If you are planning on filing for divorce, hire an attorney to prepare a plan so you can get the best deal possible. The Law Office of Brian Frey, PLLC can also prepare a prenuptial agreement if you are planning on getting married that will remove many of the headaches if the marriage eventually ends in divorce.
Sometimes the family law legal issues are good things, such as adoption. It is important for you to have the peace of mind that everything is done legally so you do not have to experience the heartbreak of the adoption being stopped. We will work with you guiding you through the legal requirements of adoption. In some cases, especially when adopting a step child, the biological parents are not available or willing to release parental rights. We can help get their rights terminated if they are not involved in the child's life so that you can adopt.
It is important to contact us online or at 517-815-4707 to protect your rights in a family law dispute. Even though it may be a stressful time, we will get you through it.