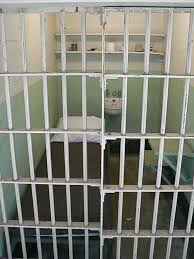 If you have been charged with a crime do not delay. The Law Office of Brian Frey, PLLC will immediately get to work on developing a strategy to handle your criminal law case. It can be scary when facing criminal law charges, but rest assured that we will work to keep you out of jail. We will keep you updated throughout your legal proceedings while advocating for your rights. The prosecutors usually have one shot to convict you of a crime, so it is important to hire an attorney to represent you early whether you have been charged with a misdemeanor or felony.
We can handle all types of criminal law cases including: drug crimes, sex crimes, violent crimes, white collar crimes, and theft. We will make sure you receive a fair trial and make sure you have a strong defense. If possible, we will work with the prosecutor to have your charges or sentence reduced. If a good deal is not available or if you want to go to trial we are ready to advocate on your behalf in court. We will provide you with your defense options and mount a vigorous defense in either a bench or jury trial.
A common criminal law charge is for drunk driving. A DUI or OWI can have major negative consequences on your life. When you are charged with a DUI, OWI or other alcohol related offense you will probably be worried about going to jail or losing your driver's license. When you hire me as your lawyer, I will fight to have your charge dismissed or dropped to a lesser charge. Hiring an attorney could keep you out of jail or help you avoid a criminal conviction. We will also try to protect your driver's license from being suspended. There is too much at stake to not call The Law Office of Brian Frey, PLLC when charged with a crime.
To learn more or to discuss your case contact us today online or call us at 517-815-4707.